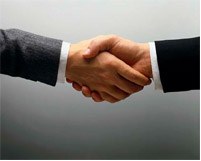 Clementia Biotech tie up with CSNPharm, USA for its 6,000plus bioactive compounds
CSNpharm is committed to provide high quality products and outstanding services. They supply over 5000 bioactive compounds in stock, including inhibitors, agonists, natural products, PROTACs and Screening Libraries for laboratory and scientific use.


Stock Products
CSNpharm is dedicated to providing customers with all kinds of high quality bioactive small molecules. They own a comprehensive product line and offer professional after-sale services to achieve customer satisfaction.

The products have been widely used in various fields of biopharmaceutical research and development, especially in the research focus areas such as cancer, infection, autoimmune diseases, diabetes, cardiovascular diseases and neurodegenerative diseases. Our tech-support team classifies products into Apoptosis, Epigenetics, Wnt/Hedgehog/Notch, PI3K/Akt/mTOR, etc., according to the basic biological theory of signaling pathways which cover all aspects of the pathogenesis of diseases.


Quality
CSNpharm has always been committed to develop quality products that exceed international standards on cost and reliability. The products are validated by NMR, UPLC, LC-MS, GC, Chiral HPLC and so on. The test results are available to the customers from CSNPharm.


Technical Support
CSNpharm has a professional technical support team for customer service with years of experience in life science.


Bulk and Custom Synthesis Services
Products with same technical specifications as the catalog material but in larger pack sizes. Or products that are not included in the catalog.
With high experiences in preparing a large numbers of different biologically active molecules, we provided more rapid synthesis of new products. That is why we can consistently deliver the custom synthesis compounds rapidly.