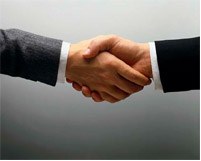 Clementia Biotech tie up with cytoskeleton expert PurSolutions, USA for its cytoskeletal proteins
PurSolutions is a startup biotechnology company located in Nashville, TN at the Cumberland Emerging Technologies Life Science Center. The company focuses on the cytoskeleton, or the cellular network of self-assembling protein filaments. As the cytoskeleton experts, the company mission is to provide premium quality tubulin proteins and actin proteins as easily accessible, hassle free reagents for researchers in academia and industry.




Production
The cytoskeleton is at the heart of human health and disease research, yet its study has been stifled by cumbersome reagent generation requirements. PurSolutions specializes in the production of cytoskeletal proteins to accelerate research with hassle-free, premium quality reagents. PurSolutions relieve researchers of the time requirements and uncertainties that accompany tubulin and actin purifications by offering a focused product line with an emphasis on quality and consistency. Its manufacturing facility grants us a strong command over the production pipeline as well as full transparency into the process for our customers in the academic, pharmaceutical, and industry sectors. Now, researchers that have avoided commercial suppliers of cytoskeletal proteins in the past are trusting its products in their experiments. The company take that to be the ultimate testament of quality. By offering premium quality products, budget-friendly custom services, and outstanding customer support, PurSolutions accelerates cytoskeletal research and drug discovery.
Research and Development
Cytoskeletal proteins polymerize by a process termed self-assembly. Crafted by billions of years of evolution, this natural phenomenon represents one of the most precise, efficient, and tunable manufacturing strategies imaginable. Our mission at PurSolutions is to harness self-assembly and the cytoskeleton for synthetic applications in order to engineer materials and devices as robust as nature itself. The company research has been funded by America's Seed Fund and the National Science Foundation for our technical merit and potential for major societal impact.
NSF-Small Business Innovation Research recipient:
(National Science Foundation Award No. 1746992)